For tenor and alto saxophones
H.M. explores the political aesthetics of Finnissy's English Country Tunes through two wind instruments.


H.M. addresses the subject of semiotics, its role and affect on music readers and listeners, while distinguishing the roles of both music participants from each other. The differences in experience between the listener and reader are specifically made out in order to break and provoke musical taboos as; classical playability of parts, provocative writing as well the closeness of our musical conceptions. H.M. is a psychological confrontation of all of these issues, all of which our society has decided to admonish.

H.M. aesthetics are inspired by ECT and can be seen in the usage of timbre and constructionof the piece. However, the extreme instrumental range, chromaticism, extreme dynamics, extreme fast pacing, extreme silences and cuts is inspired only from the concept of experimental film editing (as in Stan Brakhage "Cat's Cradle-1959" ), a concept of which also inspired the writing of ECT. Hollow Memory is the third piece composed as part of a political movement called PATH which is dedicated to peaceful resolution to conflict in the state of Israel-Palestine. The piece was written in support of the Israeli Court decision which ruled to evacuate Migron settlement, due to it being an illegal outpost.
Score samples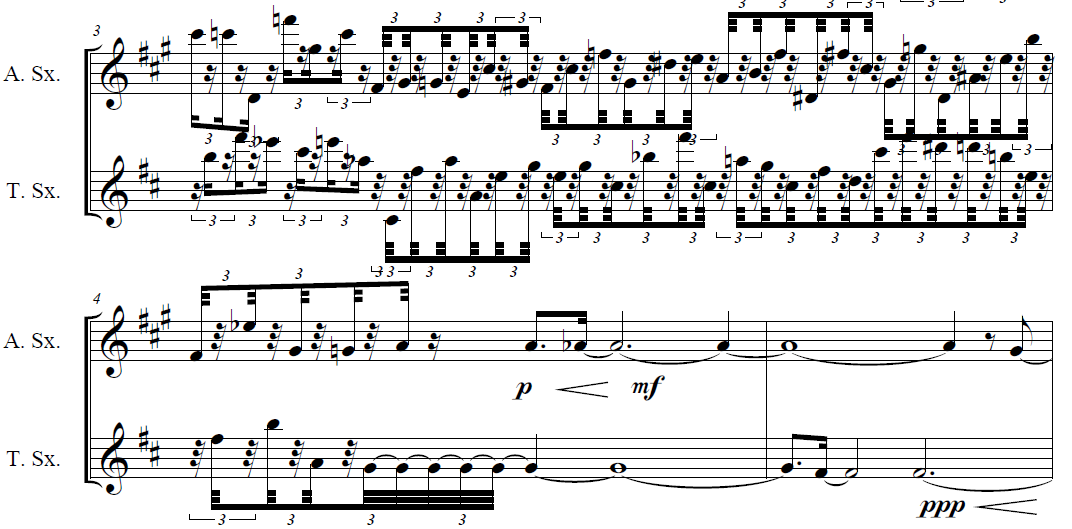 H.M. 3-5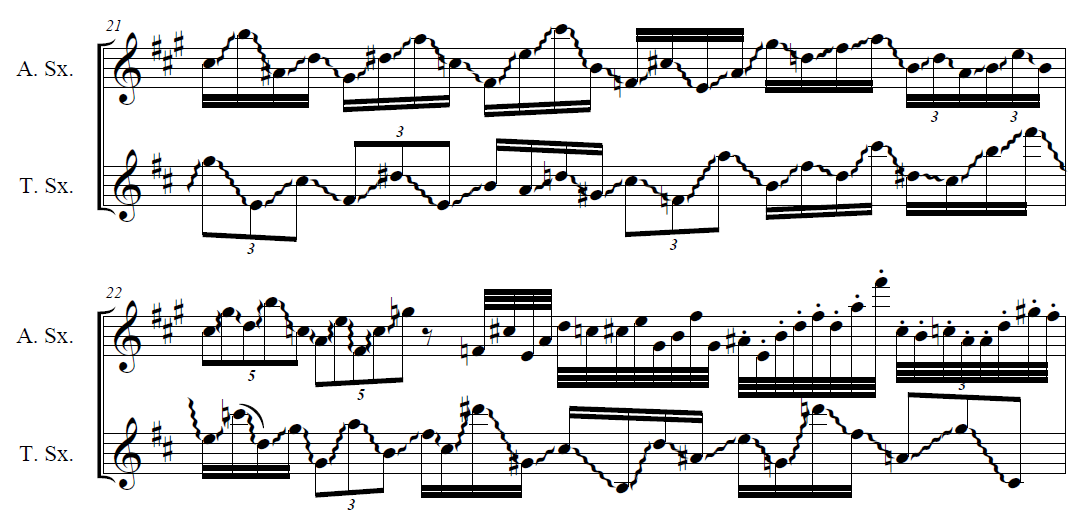 H.M. 21-22
The Recording
Sample from video